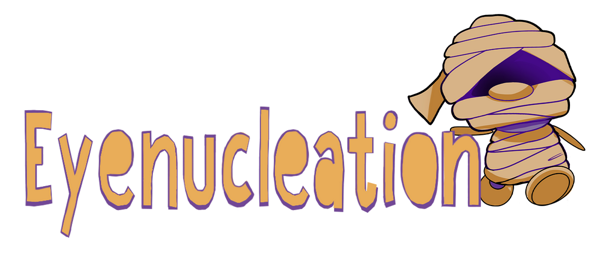 Eyenucleation
Imagine a character that can remove his own eyes... Crazy right? Well, in Ancient Egypt anything is possible! Use your own eyes to solve the puzzles as Tuta in order to pass the levels! Look at every Eye of Horus in a single room to open the door and proceed!
---
Controls:
W, A, S, D - Player Movement
Left Click - Throw eye to highlighted position
E - Get an eye
Enter - Start Game
---
Eyenucleation was done for the 2021 edition of #globalgamejam during a single weekend, under the theme Lost and Found. Using the eyes as cameras, the goal is to find, collect and throw your own eyes to successfully navigate through the levels. By putting each eye in a position in which they are looking at all the Eyes of Horus in the room, the doors to proceed shall open! Try to navigate all rooms in this small proof of concept!

All assets are original and were made during the jam weekend!

We are part of our college game development group, Game Dev Técnico, which can be found here on Itch.io, and on Facebook and Twitter!
Eyenucleation was made by:
Diogo Rato, Fábio Sousa, Francisco Teotónio, Inês Lima and Pedro Rodrigues.